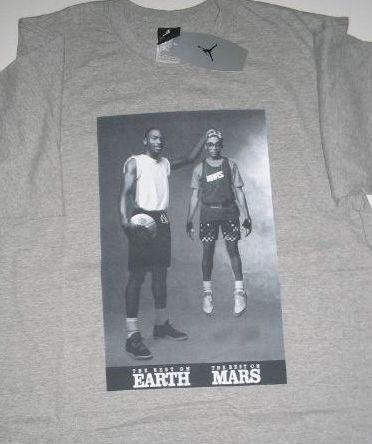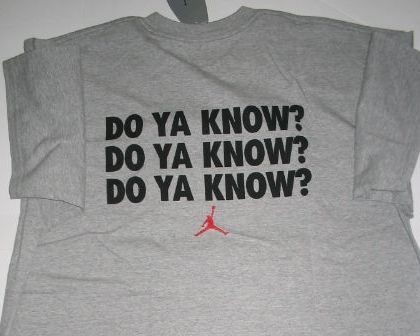 Best On Earth / Best on Mars tee

White (Do You Know?)

Size XXL

This Shirt has Never been worn and is

New with tags attached inside factory

sealed bag.

Shirt was released in 2003. Note the shoes being worn are Air Jordan 3's.

This is for the white shirt. Pics of grey shirt just used to show what is on white Tshirt

A great edition to any collection.

Very hard To find!

Size XXL

Paypal:

Money Order:

MAKE AN OFFER!!!




SUBMIT OFFER ON THIS ITEM:


    Postal code

or Shipping Info:

Buy from a trusted seller of Authentic Air Jordans verified by Niketalk
I am also a verified  & confirmed Paypal member.


OR COME BACK WHEN YOU'RE READY: