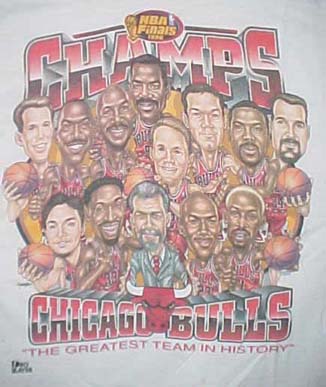 This is a Chicago Bulls Championship tee

(1996 NBA FINALS Champs)

"The Greatest Team In History"

This Shirt has been worn and is

kept in good condition.

Shirt features

Full Chicago Bulls Roster from the best NBA season Ever. Bulls record was 72-10

A great edition to any collection.

Very hard To find!

Size US XL

Paypal: $NA

Money Order: $NA

MAKE AN OFFER!!!




SUBMIT OFFER ON THIS ITEM:


    Postal code

or Shipping Info:

Buy from a trusted seller of Authentic Air Jordans verified by Niketalk
I am also a verified  & confirmed Paypal member.


OR COME BACK WHEN YOU'RE READY: